Note: Custom fonts are only available in the Pro Edition. Sign up for a plan today on our home page.
We offer a selection of over 900 fonts in the Pro Edition editor. We source our fonts from Google Fonts, which are open sourced font options available on the web. If there is a font that you would like to see added to the platform, please contact us and we will do our best to accommodate your request.
How to apply a custom font to your timer:
1. Create a new timer, or edit an existing timer.

2. Choose a custom font from the fonts section of the editor. You can choose a font for both the labels and the numbers of the timer. You can search for a font by name by typing into the dropdown box: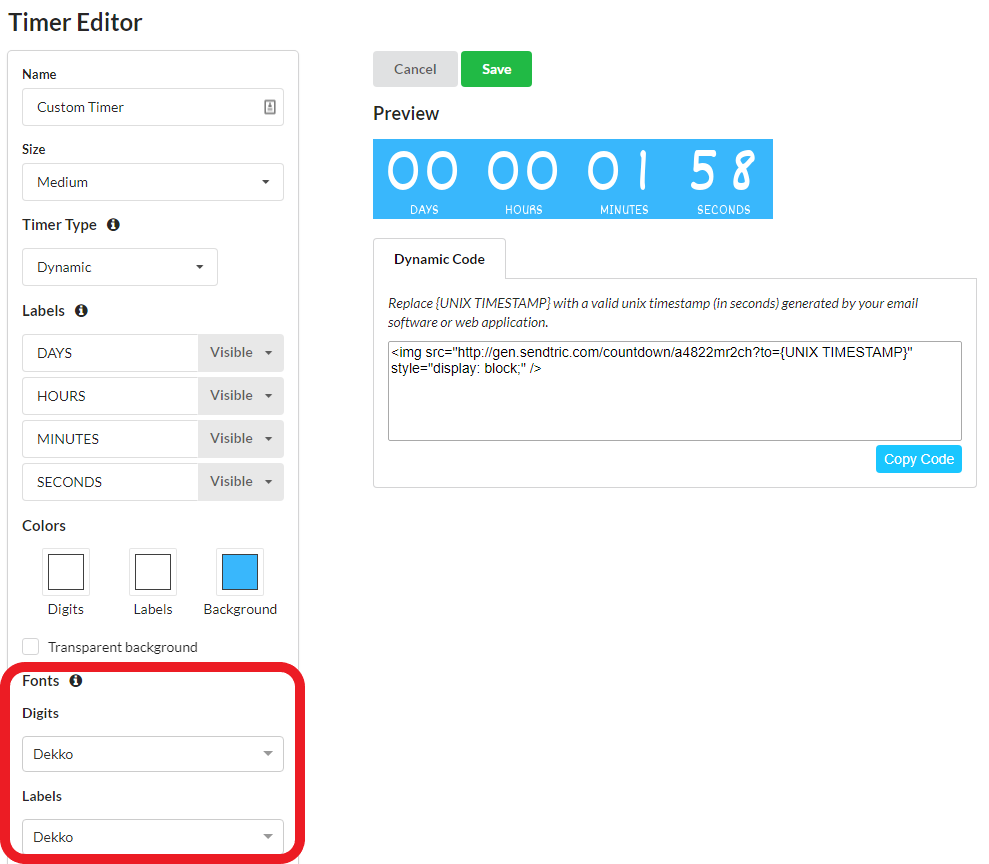 That's it! You now have customized your timer with custom fonts. Awesome!