Note: Custom background images are only available in the Pro Edition. Sign up for a plan today on our home page.
With custom background images, you can fully customize the look and feel of your timer. This allows complete control over the branding and design so that you can seamlessly integrate the timer into your email campaigns.
To add a custom background image:
1. Create a new timer, or edit an existing one:

2. Create a background image for your timer. For the best result, please match the dimensions of your image to the dimensions of the timer. Here are the dimensions for the current size options:
X-Small: 200x40px

Small: 300x60px

Medium: 400x80px

Large: 600x120px

X-Large: 800x160px
3. In the Images section of the editor, click to upload your background image: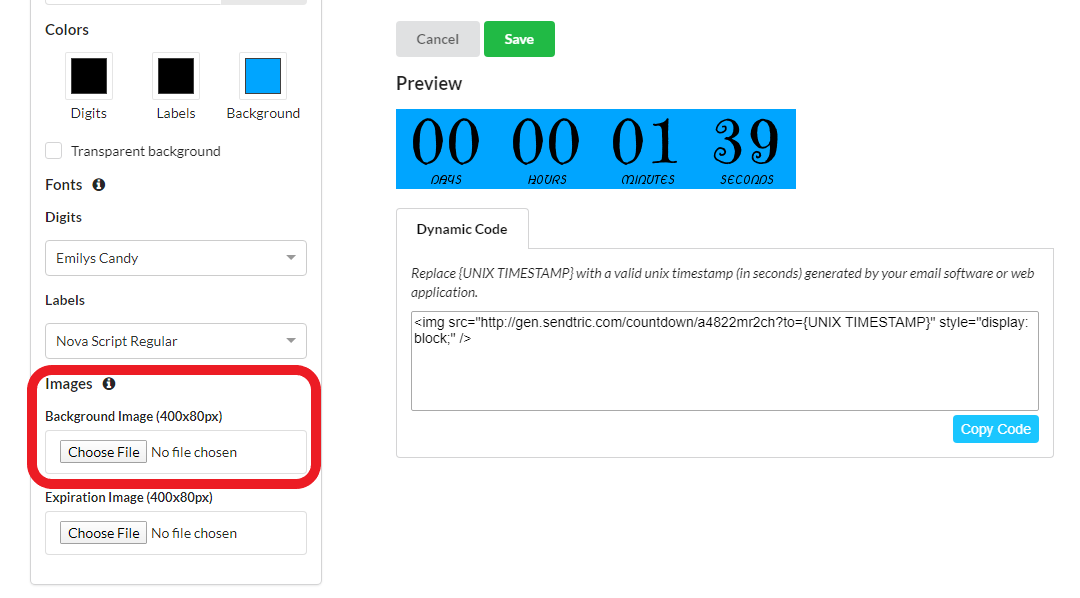 4. The timer preview will automatically update after the image has uploaded: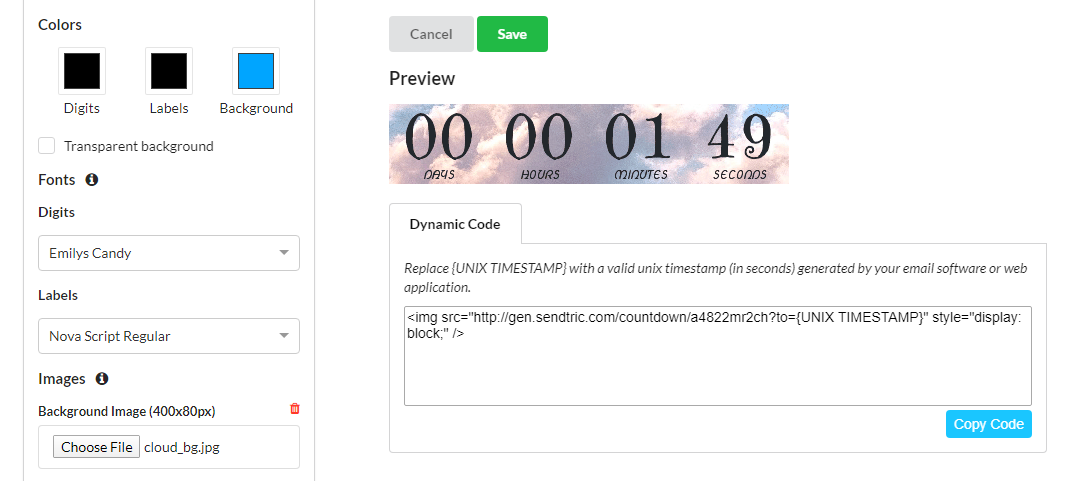 5. To remove a background image, click the trash icon in the upper right of the Background Image section.
That's it! Enjoy your customized timer!