Countdown Timers for Email
Maximise conversions, generate more sales, and inject urgency into your landing pages,
emails and marketing touchpoints with our customizable countdown timers.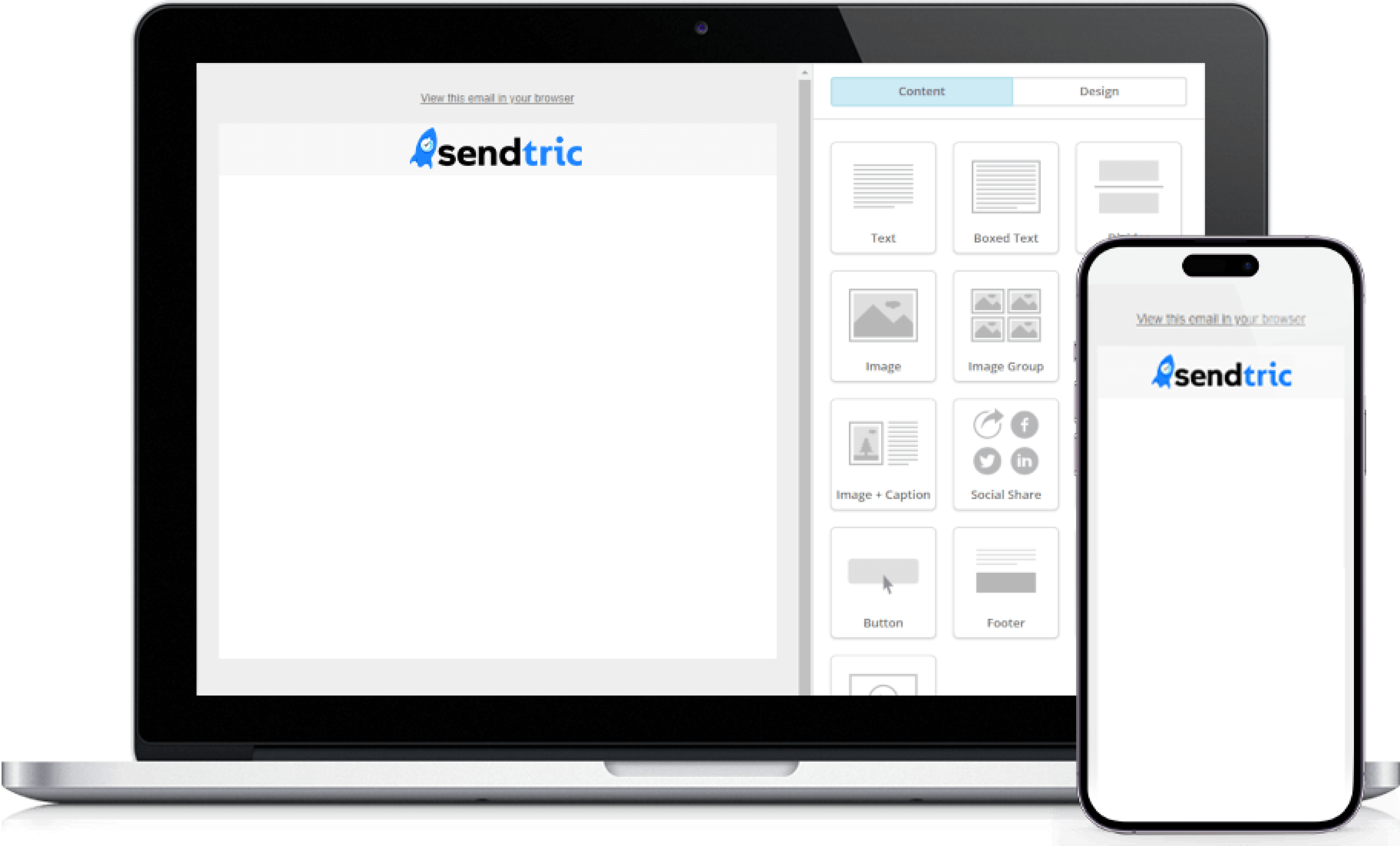 Limited Time Sale!
Hurry, this offer won't last long. Click below to take advantage of this limited time offer on email countdown timers!

Limited Time Sale!

How to create your free email countdown timer:
Fill out the form to the left with your desired countdown options
Click Generate
Check your email for the code from Sendtric
Copy and paste the provided code into your HTML email template
Enjoy your FREE email countdown timer from Sendtric!
No watermark – Up to 10,000 views for FREE
More than 200,000 companies trust Sendtric






The easiest way to increase conversions

Create Urgency
Countdown timers create a sense of urgency. Creating urgency is a proven technique for increasing sales and conversions.

Increase Your Sales
By including a countdown timer in your message, you are creating a strong visual call to action based on that sense of urgency.

Understandable to All
Dates, times, and time zones can lead to confusion and, even worse, math! Countdown timers are clear to understand at a glance.

It's Your Brand
Unlimited timers, no watermarks. Customize your timers to match your brand's identity.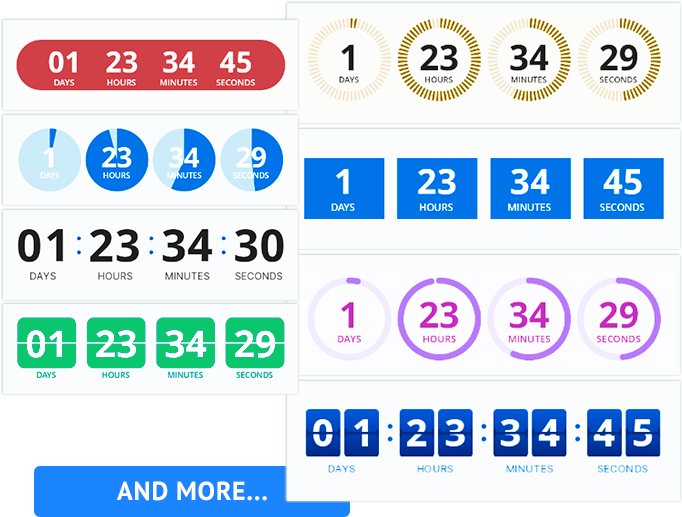 Everything you need to create your own countdown timer
Design countdown timers that perfectly match your email style. Your timer will look amazing in every inbox, on every device. Guaranteed.
Intuitive timer builder & easy to paste embed codes.
Create your countdown timer on 30+ languages.
Modify the timer at any time, even after a campaign is sent.
Sign up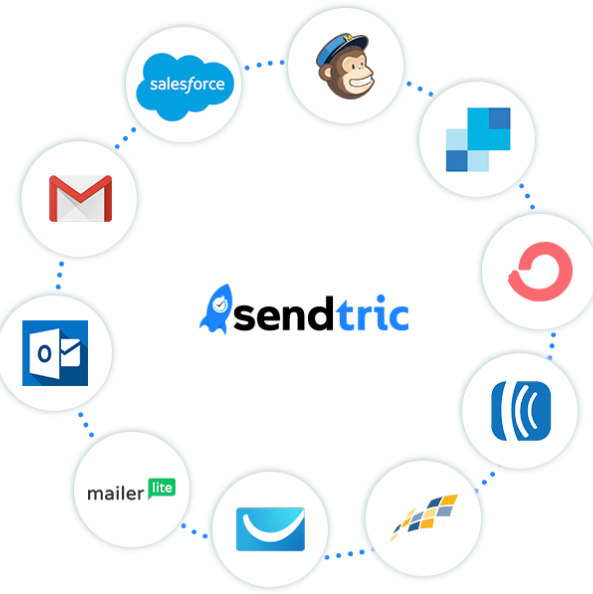 Our countdown timers work with all email service providers and websites
Countdown timer integration is compatible with all email service providers, marketing automation or CRM platform. No need to change the way that you're used to working.
Reliable timers built within a robust, tested infrastructure.
Optimized for fast loading times within your templates.
Integrates with all major email platforms.
View Integrations >

API
Use our Open API access program so that you can build your own UI experience within your codebase for an integration that is seamless to your user. Our easy-to-use, documented endpoints will allow you to integrate with ultimate flexibility.
Read Documentation

Enterprise
Organize your timers effortlessly with subaccounts, accommodating up to 5 users per account. Reach a global audience with multi-language timers for multinational campaigns. Simplify billing with a yearly subscription and flexible payment options. Customize timer styles with brand fonts and enjoy a 99.9% uptime guarantee.
Compare Sendtric Plans and Pricing
Annual

Save more with an annual plan
Monthly
Looking to integrate Sendtric to your own email service provider?
What They Say About Us...
"We couldn't be happier with Sendtric. It allows us to add value to our customers and see the NPS go up. The countdown feature has been an invaluable tool to drive revenue for our customers. It adds a touch of personalized dynamism and urgency to our users' campaigns, effectively motivating their customers to act promptly."
Founder @WoowUp
"At Splio, we are thrilled to share how Sendtric has transformed customer engagement through its exceptional countdown feature. This powerful tool allows us to personalize our customers' campaigns and instill a sense of excitement and urgency, driving the end-customers to take immediate action. With Sendtric, we have elevated our customer satisfaction.
It's very quick & simple to install together with Beefree, allowing us to generate instant value."
VP Product @Splio