Note: Expiration images are only available in the Pro Edition. Sign up for a plan today on our home page.
With expiration images, you can customize what displays when your countdown timer ends. For example, if you have a timer for a limited time sale, instead of having the timer display all zeroes when finished, you could include a message such as "Time's up! Check out these other great deals." Or you could upload an expiration image that matches the color of your email template background so that the timer disappears when it is finished.
To add a custom expiration image:
1. Create a new timer, or edit an existing one:

2. Create an expiration image for your timer. For the best result, please match the dimensions of your image to the dimensions of the timer. Here are the dimensions for the current size options:
X-Small: 200x40px

Small: 300x60px

Medium: 400x80px

Large: 600x120px

X-Large: 800x160px
3. In the Images section of the editor, click to upload your expiration image: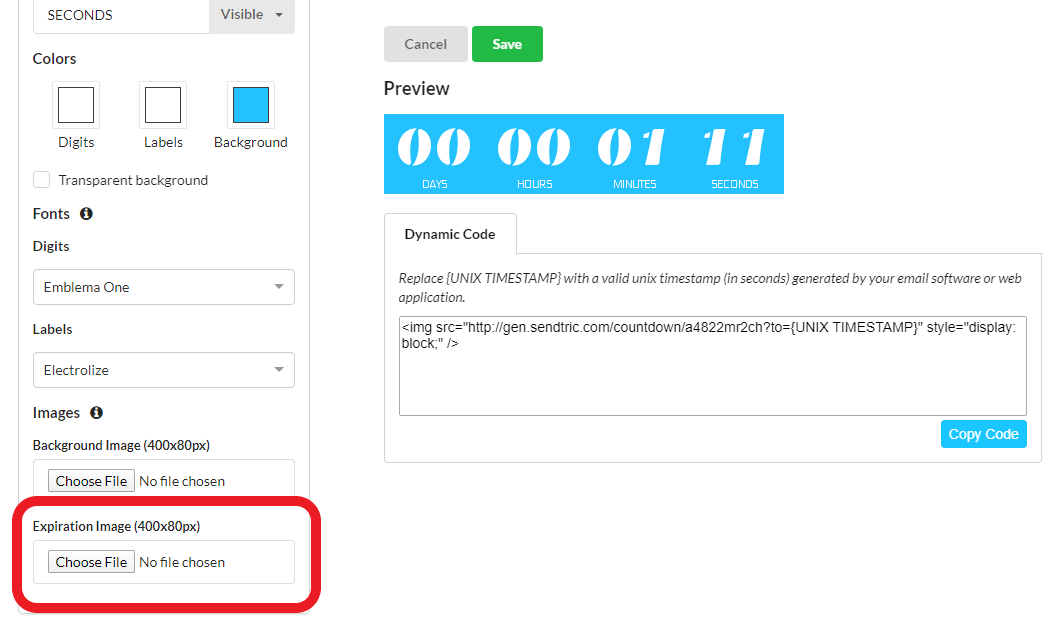 4. Your expiration preview will now display underneath your timer: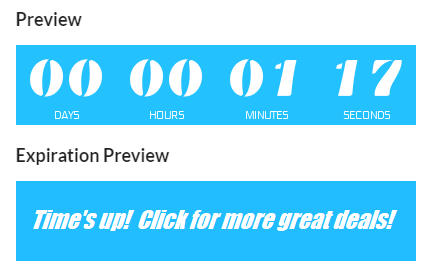 5. To remove an expiration image, click the trash icon in the Expiration Image section:

That's it! You now have a custom expiration image for your timer!