As a digital marketer, it is essential to treat your landing page hero section as one of the most important elements of your campaigns. As the first part of your page that visitors see, it sets the tone for the rest of their interaction with your website and gives them a first impression of your brand. If they don't feel like they are in the right place, or they can't quickly decipherer what it is you're offering, they will bounce – literally!
Optimizing your landing page hero section can have a significant impact on your website's conversion rates, and the ROI for any paid search campaigns that drive traffic there, so here are some best practices to help you optimize your landing page hero section:
Keep it Simple
The first rule of optimizing your landing page hero section is to keep it simple. Ideally, your visitors should understand the proposition within 5 seconds of viewing the page. So, your hero section should have a clear and concise message that explains what your website is about and what visitors can expect to find. This should be accompanied by a clear call to action (CTA), such as "Sign Up" or "Learn More," to make it easy for visitors to take the next step.
Use High-Quality Images
Having high-quality images on your landing page is crucial for making a good first impression, and visually telling your story. The images should support or explain the copy, so make sure they are relevant to your website's purpose and that they instantly catch the visitor's attention – but aren't too distracting. Using stock images can make your website look generic, so try to use original photographs or illustrations wherever possible.
Optimize the CTAs
Your landing page hero section should have a clear CTA that encourages visitors to act now. Use strong, action-oriented words like "Get Started," "Join Now," or "Subscribe" to make your CTA more effective. Also, try to keep the CTA above the fold, so visitors can see it without having to scroll down your page.
Create a Sense of Urgency
Creating a sense of urgency can be an effective way to persuade visitors to take action. Use phrases like "Limited Time Only" or "Act Now" to encourage visitors to take the next step in their journey. However, be careful not to overdo it, as visitors can quickly become skeptical of false scarcity. One way you can add urgency that feels genuine is to include a countdown timer. A simple countdown clock can create a fear of missing out and incentivise readers to convert in that moment. Why not create a free digital countdown timer and give it a try?
Test and Refine
Optimizing your landing page hero section is not a one-time task. It is an ongoing process of testing and refining to improve your website's performance continually. Use A/B testing to test different versions of your hero section and see which one performs better and keep experimenting until you find the optimal version that delivers the best results.
Optimize Your Landing Page with Sendtric
Your landing page hero section plays a vital role in your website's success. By keeping it simple, using high-quality images, optimizing your CTAs, creating a sense of urgency, and testing your page, you can improve your website's conversion rates significantly. By implementing these best practices, you can create an effective hero section that converts visitors into customers.
Remember that optimizing your landing page hero section is an ongoing process that requires constant attention and refinement, so try making changes one at a time so you can truly understand their effectiveness. One quick test you can do right now is to add a digital countdown timer to your landing page hero section. Generate a free countdown clock with Sendtric, paste your unique code on to your page in minutes, and watch the conversions roll in!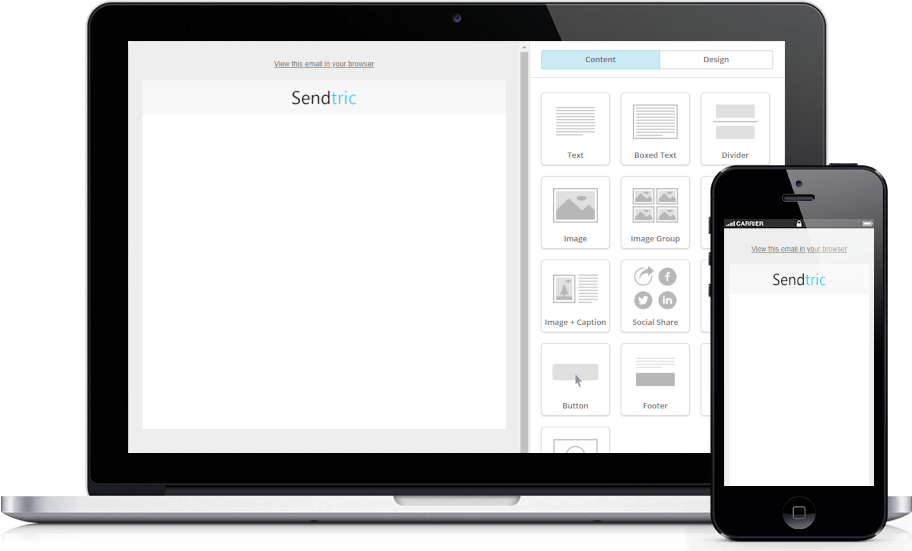 Limited Time Sale!
Hurry, this offer won't last long. Click below to take advantage of this limited time offer on email countdown timers!

Limited Time Sale!

How to create your free email countdown timer:
Fill out the form to the left with your desired countdown options
Click Generate
Copy and paste the provided code into your HTML email template
Enjoy your FREE email countdown timer from Sendtric!