Are you looking for a way to improve your email campaigns? Try adding a Sendtric countdown timer to your Get Response email template. This real-time digital countdown feature allows you to create a sense of urgency and encourage your subscribers to take action before time runs out. Plus, it adds a visually appealing element to your emails that can help increase engagement and conversions.
With Sendtric, you can easily create and embed a countdown timer into any email sent from Get Response. Give it a try with the instructions below and see how it can benefit your email marketing strategy.
Step 1: Open the Get Response Email Builder
Open Get Response and create a new email or use an existing template.
Step 2: Add a custom HTML Block
In the email builder, drag a new HTML block from the choice of 'Basic Blocks' on the right and drop this wherever you would like your timer to appear.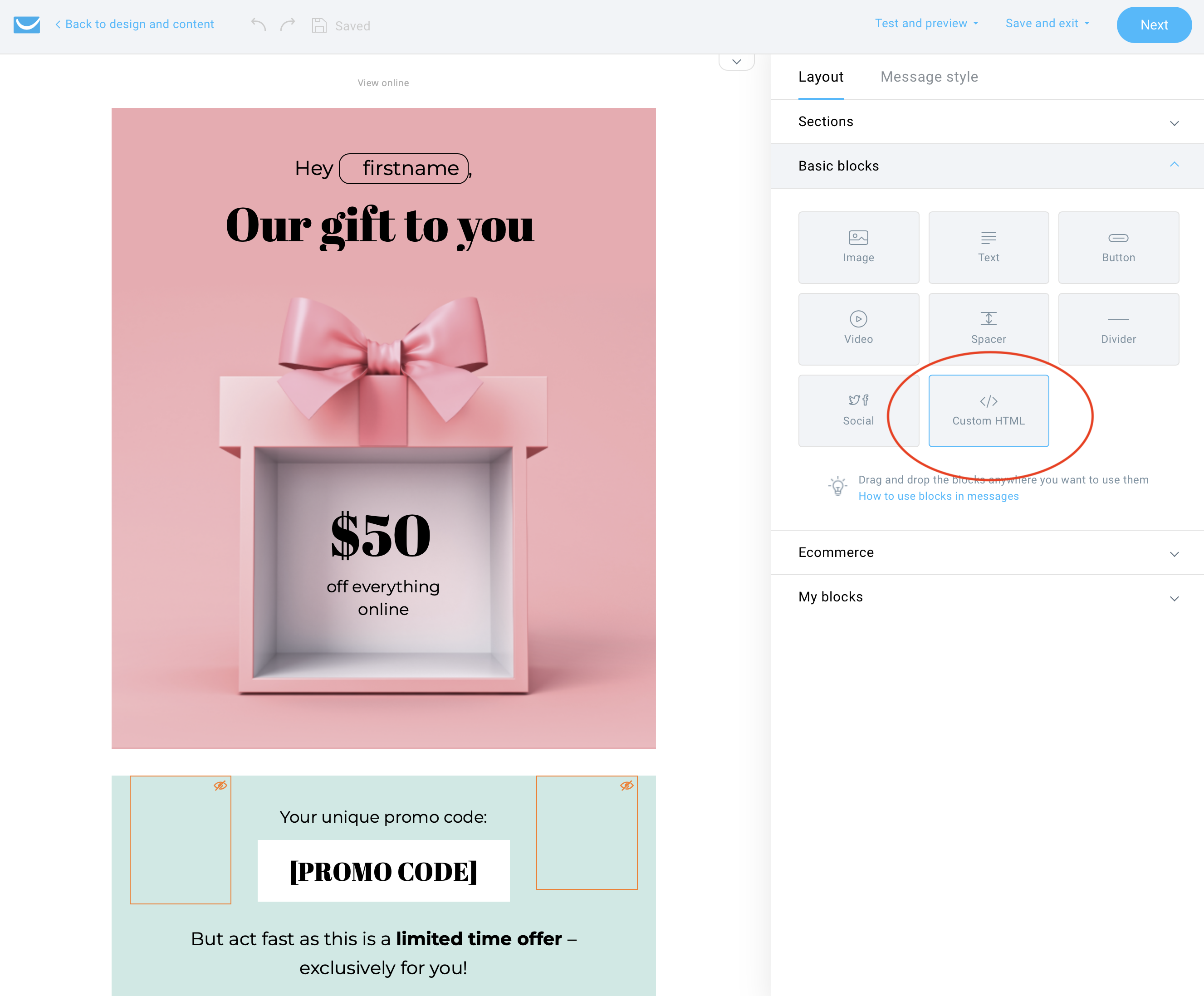 Step 3: Create Your Sendtric Countdown Timer
Open the Sendtric website in a separate tab in your browser and create your email countdown timer.
Simply add your email address, set the timer end date and time, and choose your customization options. When you're ready, hit the "Generate" button and copy the unique HTML code that is generated and displayed on the right.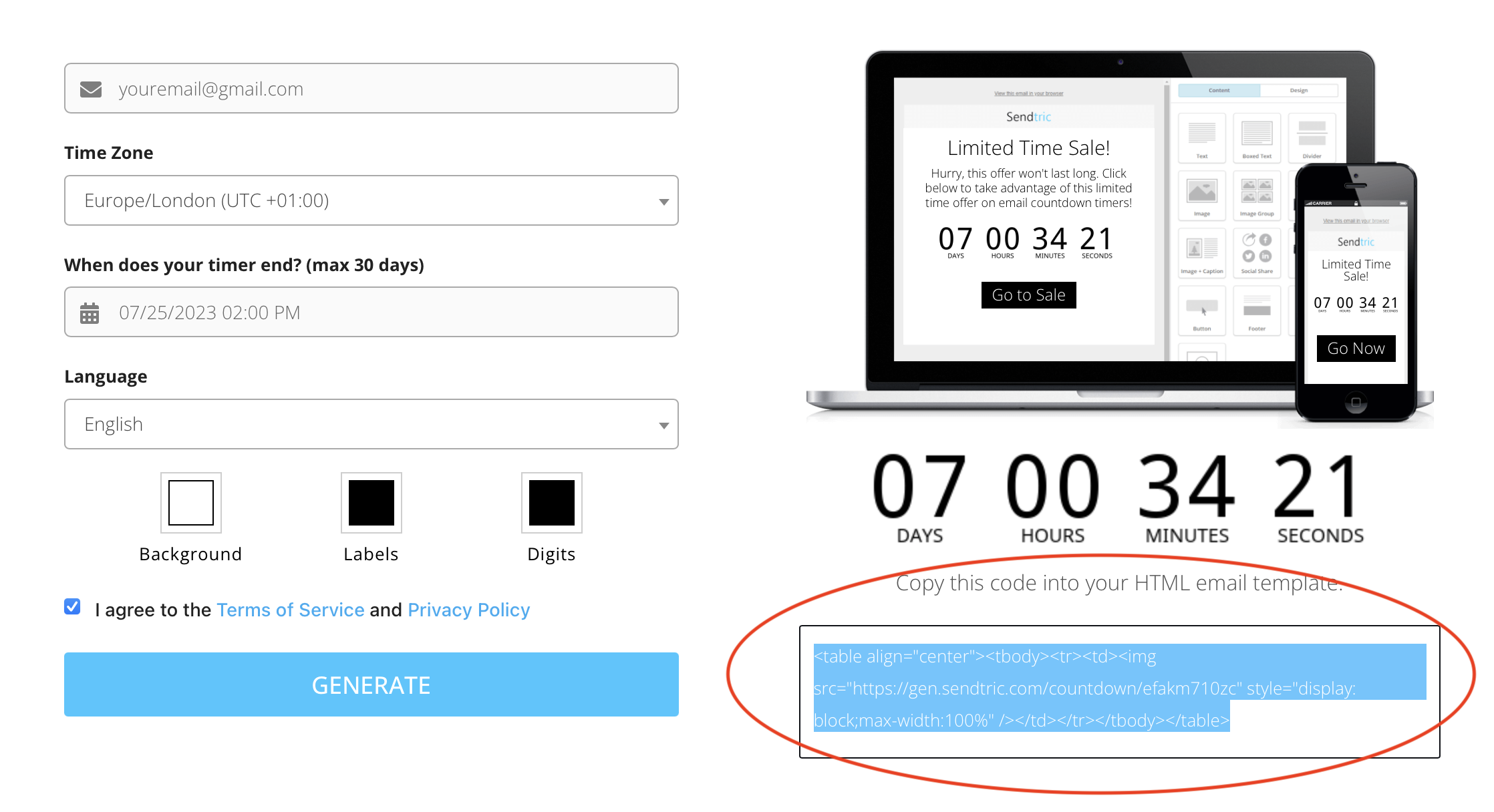 Step 4: Insert the HTML Code in Get Response
Go back to the Get Response email builder and paste your Sendtric countdown timer HTML into to box labelled "Insert your HTML code". Your timer will then appear in the email preview on the left.
Step 5: Test and Send Get Response Email
Once you've set up your countdown timer in Get Response, it's important to preview your email to make sure everything looks right. Make sure your Sendtric timer is customized to fit in with your overall branding and keep the design clean and simple.
Sending emails is an important part of marketing, and with the help of Sendtric, you can make your emails even more effective. By embedding a countdown timer, you can create a sense of urgency and encourage your recipients to take action. Take your email marketing to the next level and make your promotions, sales, and events even more successful. Try Sendtric today and create your free countdown timers for Get Response emails.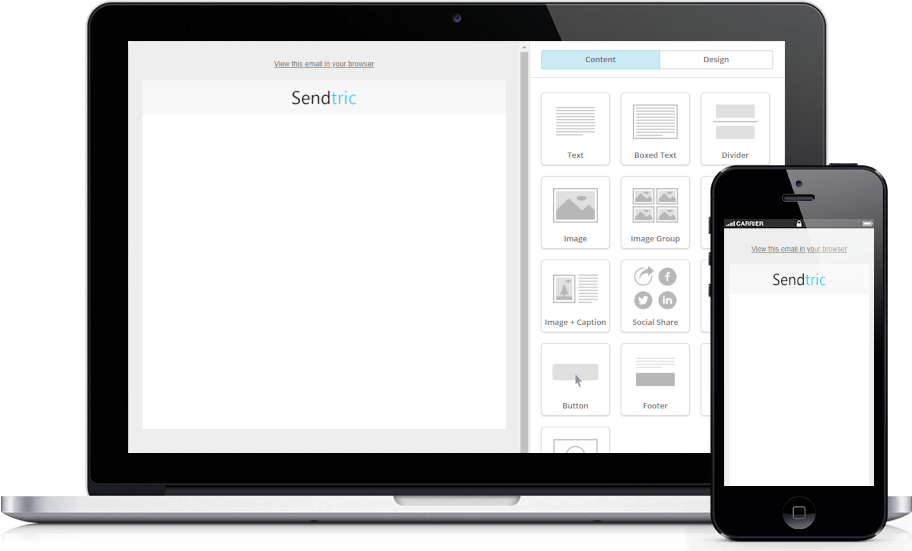 Limited Time Sale!
Hurry, this offer won't last long. Click below to take advantage of this limited time offer on email countdown timers!

Limited Time Sale!

How to create your free email countdown timer:
Fill out the form to the left with your desired countdown options
Click Generate
Copy and paste the provided code into your HTML email template
Enjoy your FREE email countdown timer from Sendtric!