How to Embed a Sendtric Countdown Timer into an Email Being Sent from ConvertKit
Want to level up your email campaigns? Try adding a Sendtric countdown timer to your ConvertKit email template. This dynamic countdown feature adds urgency, motivating your subscribers to act swiftly. Not to mention, it enhances the visual appeal of your emails, boosting engagement and conversions.
With Sendtric, you can easily create and embed a countdown timer into any email sent from ConvertKit. Give it a try with the instructions below and see how it can benefit your future email marketing campaigns.
Step 1: Open the ConvertKit Email Builder
Open ConvertKit and create a new email or use an existing template design.
Step 2: Add a custom HTML Block
Scroll down to the section that you want to add your Sendtric timer to. Hover over the area with your cursor until a small grey plus sign appears on the left, and click that.
A new menu will appear. Scroll to the bottom of the menu and select "HTML block".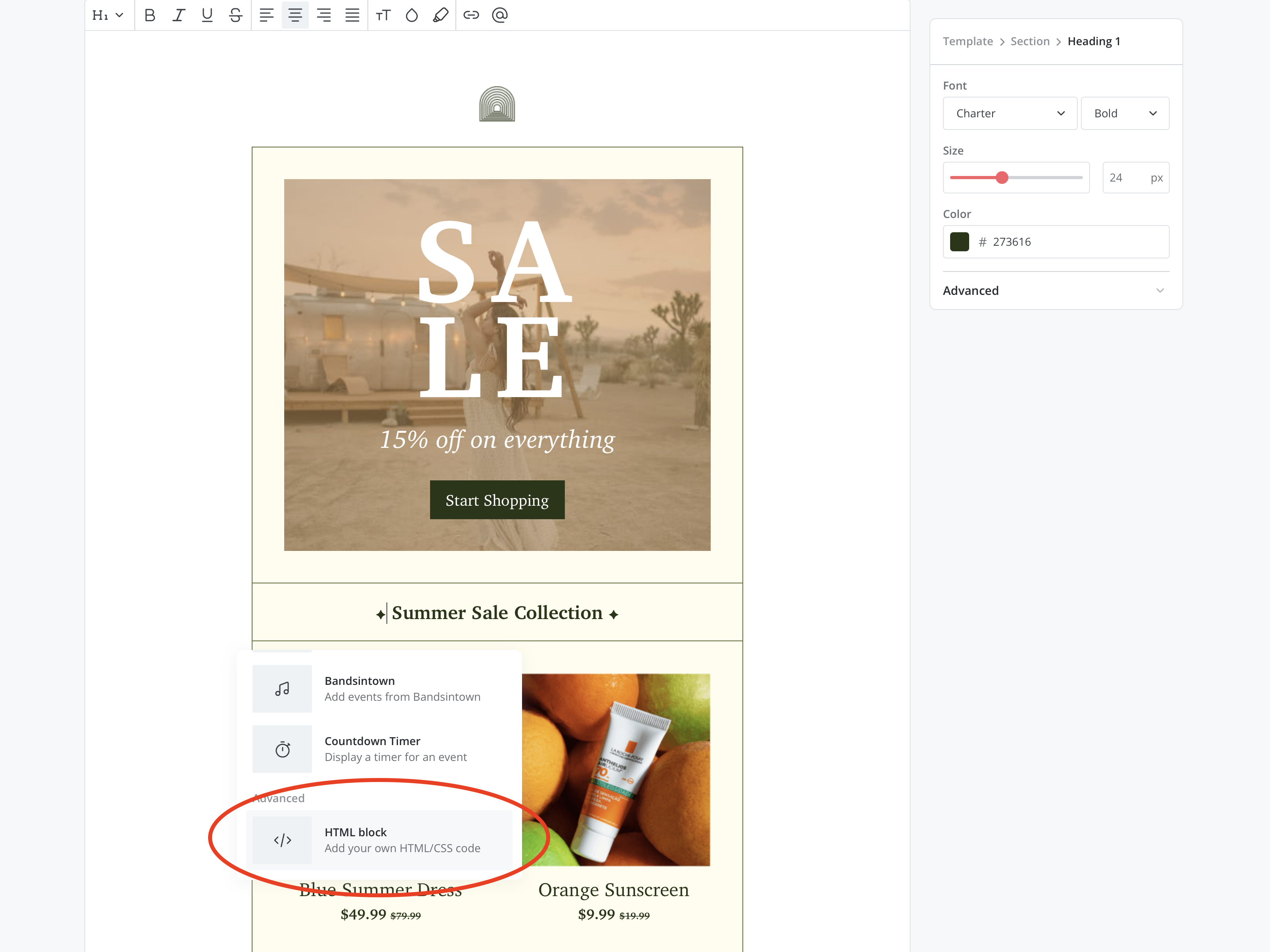 Step 3: Open the HTML Block
A new block will be inserted, with the text prompting you to "Insert HTML here". Click the red "Edit" button on the left.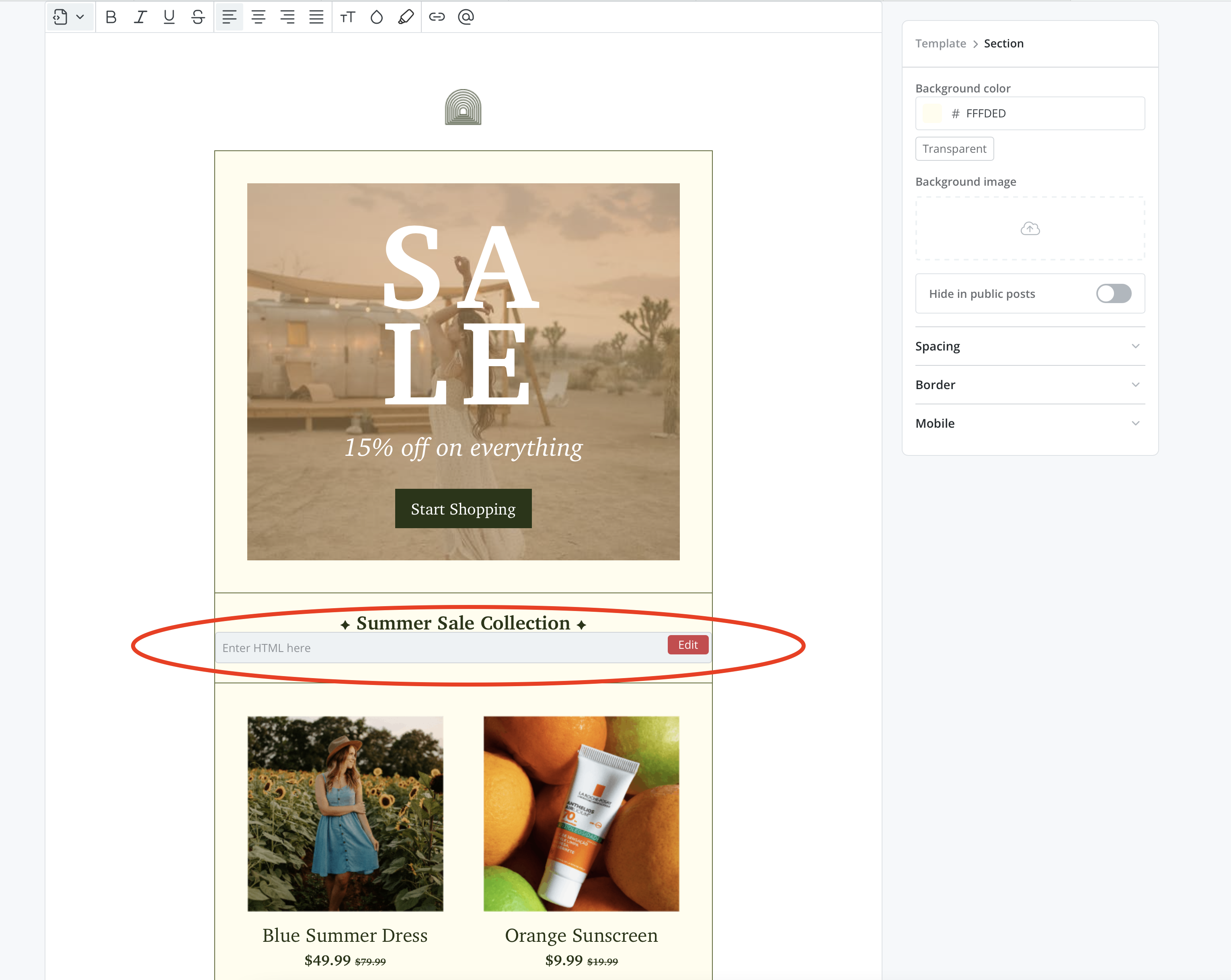 Step 4: Create Your Sendtric Countdown Timer
Open the Sendtric website in a separate tab in your browser and create your email countdown timer.
Simply add your email address, set the timer end date and time, and choose your customization options. When you're ready, hit the "Generate" button and copy the unique HTML code that is generated and displayed on the right.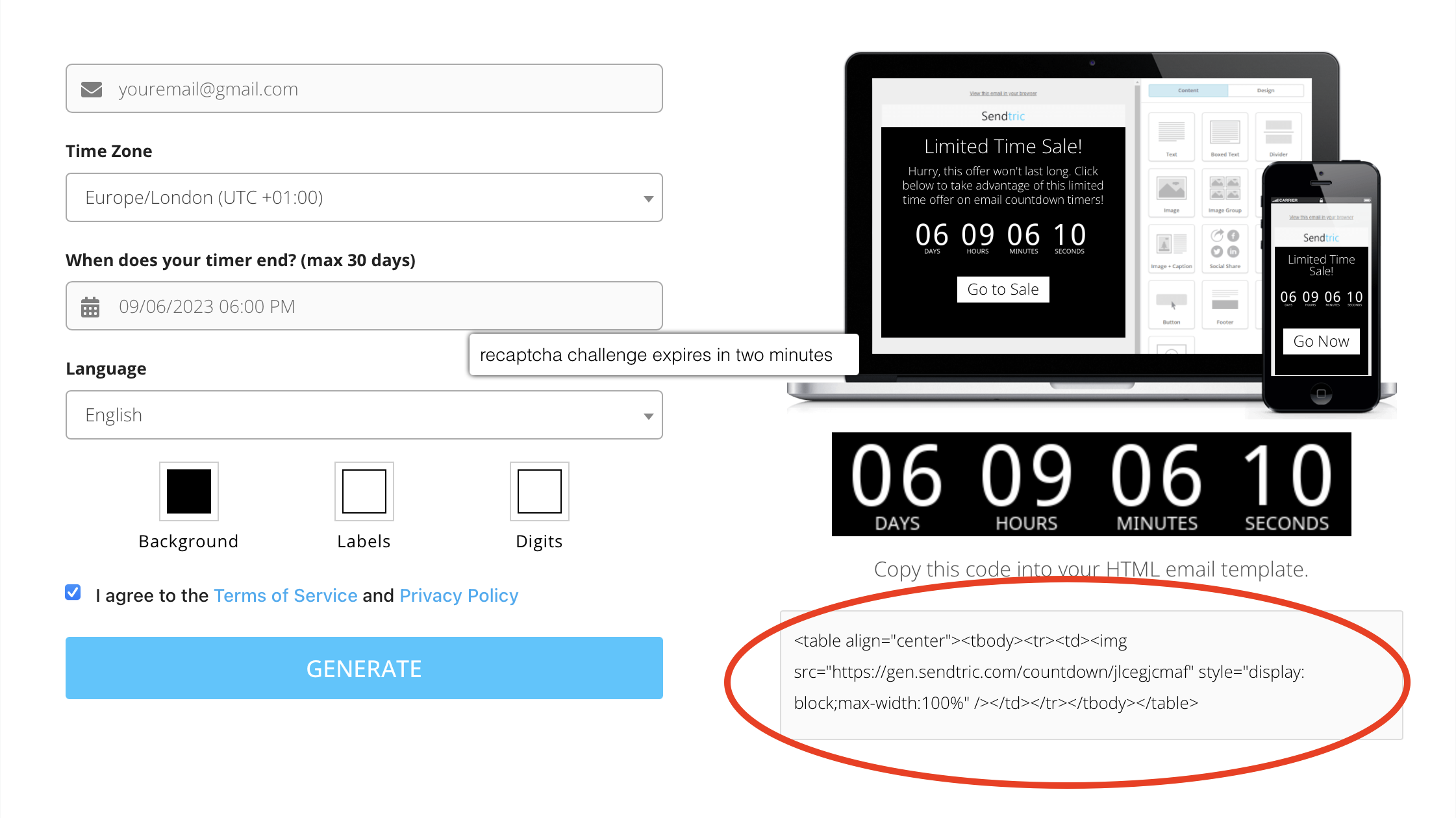 Step 5: Insert the HTML Code in ConvertKit
Go back to the ConvertKit email builder and paste your Sendtric countdown timer HTML into to box "Edit HTML" box that has opened. Press the red "Save" button.

Step 6: Test and Send ConvertKit Email
Your timer will then appear in the email preview.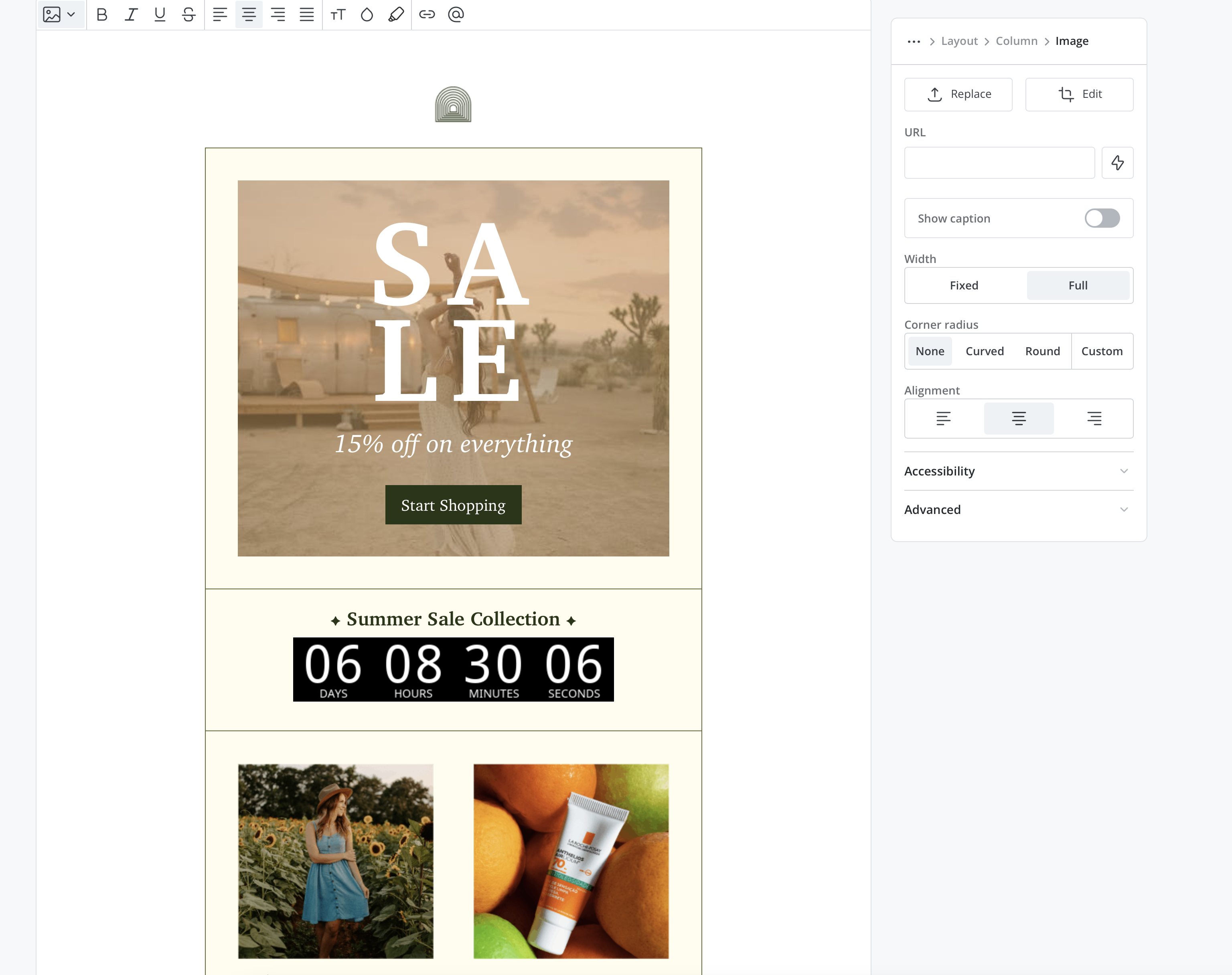 After setting up your countdown timer in ConvertKit, it's crucial to preview your email to ensure everything appears correct. Ensure your Sendtric timer aligns with your branding and maintains a clean, simple design.
Sending emails plays a vital role in marketing, and utilizing Sendtric can enhance their effectiveness. By incorporating a countdown timer, you can create a sense of urgency and inspire recipients to take action. Elevate your email marketing by enhancing the success of your promotions, sales, and events. Experience the power of Sendtric today and effortlessly create complimentary countdown timers for your ConvertKit emails.