Marketing campaigns are all about creating a sense of urgency and excitement within consumers. And one of the most effective ways of doing so is by adding a Sendtric countdown timer to your marketing emails.
If you use SendInBlue to create and send marketing emails, including a countdown timer may seem daunting, but it is actually quite simple. Here are the steps you should take to create and add a Sendtric countdown timer to your SendInBlue campaigns.
Step 1: Create a Sendtric Countdown Timer
The first step in adding a countdown timer HTML to your SendInBlue campaign is generating the timer itself using Sendtric's free online timer creation tool. Choose your countdown settings and customisations, and then generate your bespoke timer.
Once you have created your Sendtric countdown timer, copy the unique HTML code provided, ready to add to your SendInBlue email.
Step 2: Open Your SendInBlue Campaign
Open your SendInBlue campaign and click on the email you wish to add the countdown timer, or create a new template from scratch. Once you've opened the email template builder, choose the spot where you would like your countdown timer to appear, adding a new text block if necessary.
Finally, click on the "edit" button and then on the "HTML" button.
Step 3: Paste the Countdown Timer HTML Code
When you click on Edit > HTML, you will notice that the HTML code of your SendInBlue email template will appear. This is where you will paste the HTML code berated by Sendtric for your unique countdown timer. Simply paste the code where you wish to place the timer within the email.
Step 4: Save and Preview
Once you have pasted the Sendtric countdown timer HTML code, save the changes to your SendInBue email and preview it to ensure that the countdown timer has been properly added to the campaign.
Step 5: Test and Send the Email
All that's left to do is to send your SendInBlue email campaign with the addition of your stylish countdown timer. The timer will begin counting down once the recipient opens the email, creating a sense of urgency and prompting them to take action. Don't forget to send a few test emails before you share your campaign to your full mailing list!
Adding a Sendtric countdown timer to your SendInBlue campaign can go a long way in creating a sense of urgency and excitement within your consumers. The process is simple and straightforward, requiring little to no HTML knowledge. By following the steps outlined here, you can quickly and effectively add a countdown timer HTML to your SendInBlue campaign and increase the engagement and conversions of your marketing communications.
Take the time to experiment and see what works best for your audience, and watch as your SendInBlue email campaigns thrive. Create your free Sendtric countdown timer and get started today.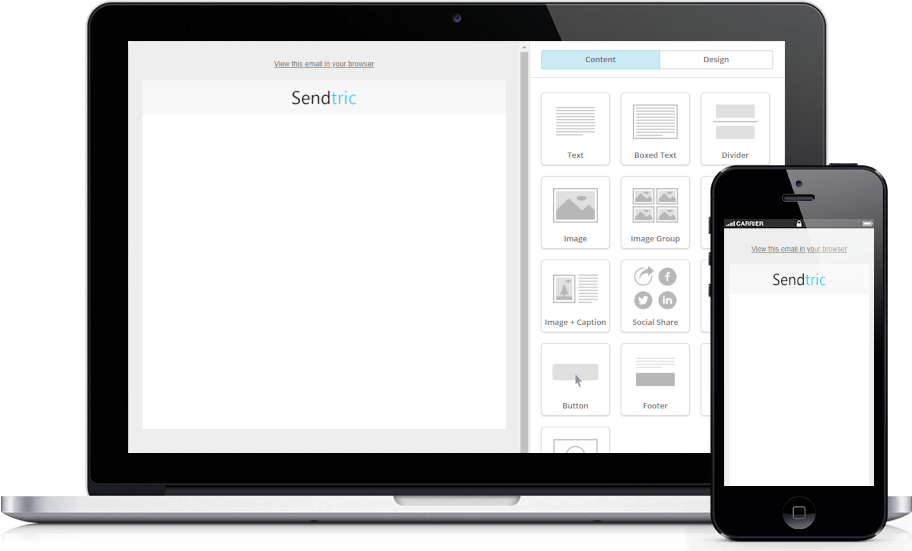 Limited Time Sale!
Hurry, this offer won't last long. Click below to take advantage of this limited time offer on email countdown timers!

Limited Time Sale!

How to create your free email countdown timer:
Fill out the form to the left with your desired countdown options
Click Generate
Copy and paste the provided code into your HTML email template
Enjoy your FREE email countdown timer from Sendtric!