As a seasoned Yotpo user, you're always exploring new ways to elevate your email campaigns and maximize your ROI. Sendtric's easy-to-integrate free countdown timers are an excellent tool to have in your arsenal.
You can create a sense of urgency and excitement by adding a timer that counts down the days, hours, and minutes leading up to a sale or promotion end date. But where do you start? Luckily, Creating and integrating countdown timers into your Yotpo emails is a breeze, and in this article we will show you how. By incorporating Sendtric's free countdown timer, you'll be sure to increase your sales and engagement in no time, so give it a try using the steps below:
Create your Yotpo email campaign
Log in to your Yotpo account and choose the email campaign or template to which you would like to add your countdown timer. You can select an existing campaign or start from scratch using a new template.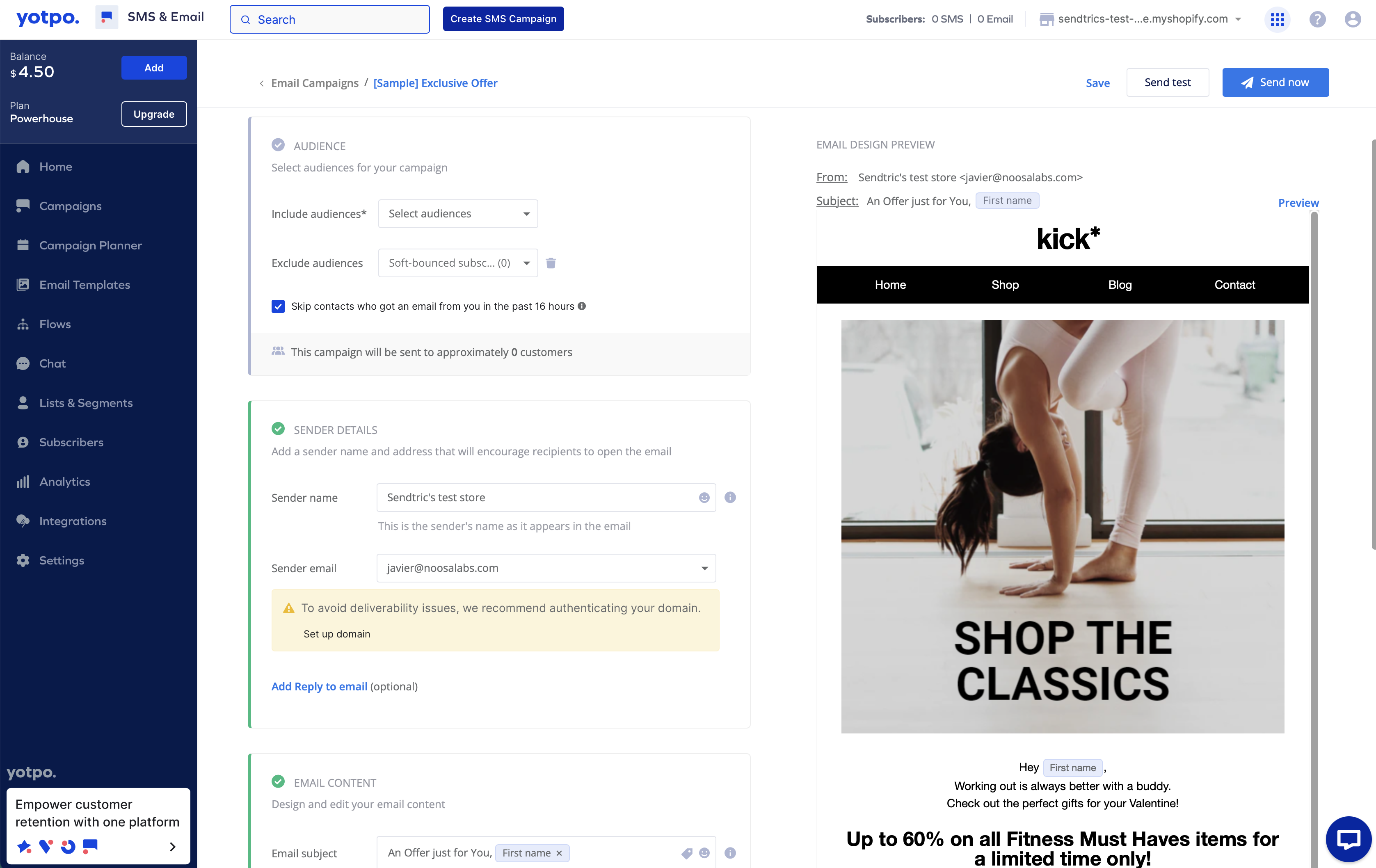 Scroll down to the "Email Content" Section and click on the blue "Edit content" button.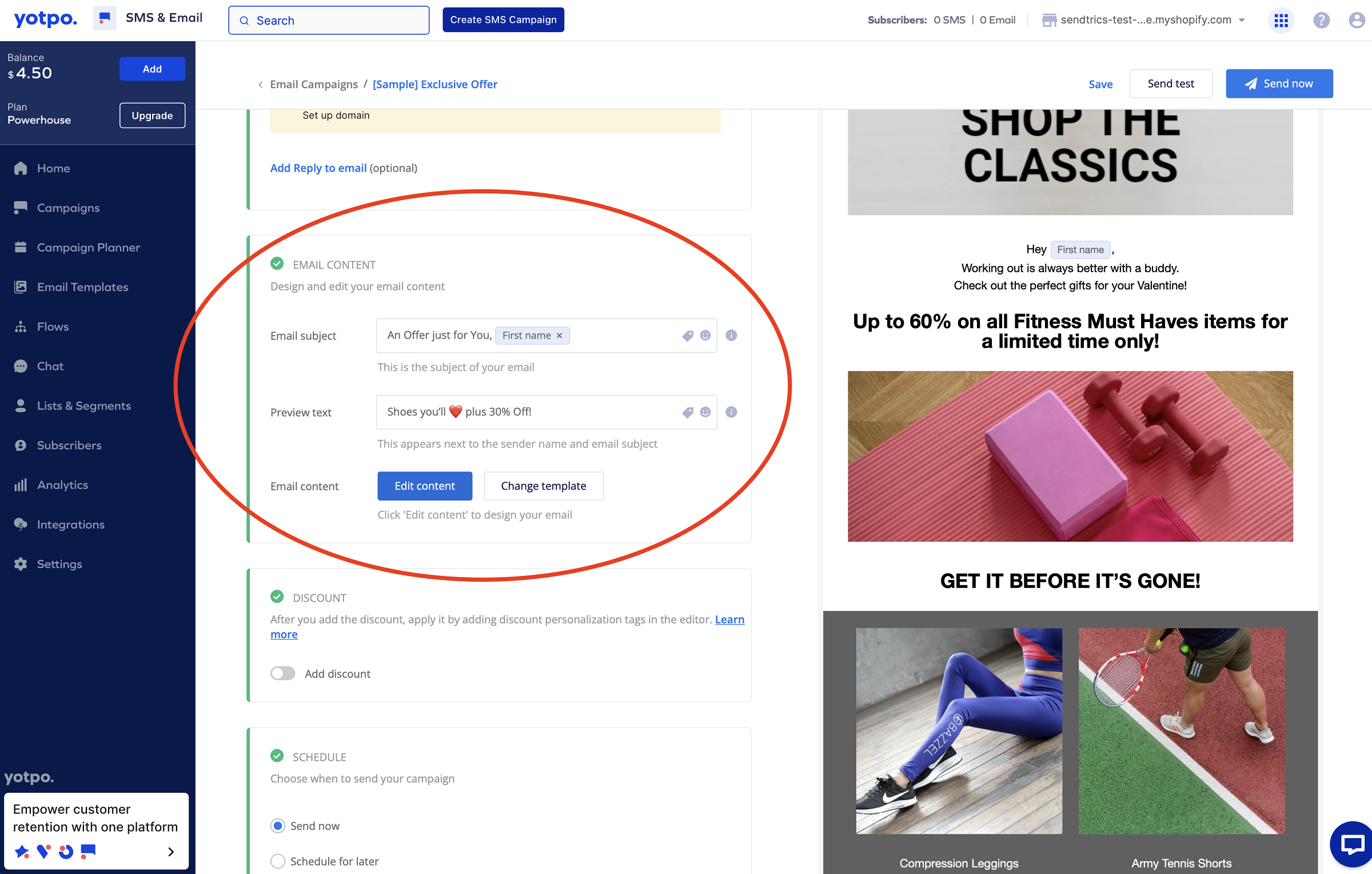 Add a new HTML content block
You will now have the option to add a new content block to your email. Choose the "HTML" option and drag the empty block on to your email template, dropping it wherever you would like to position your Sendtric countdown timer.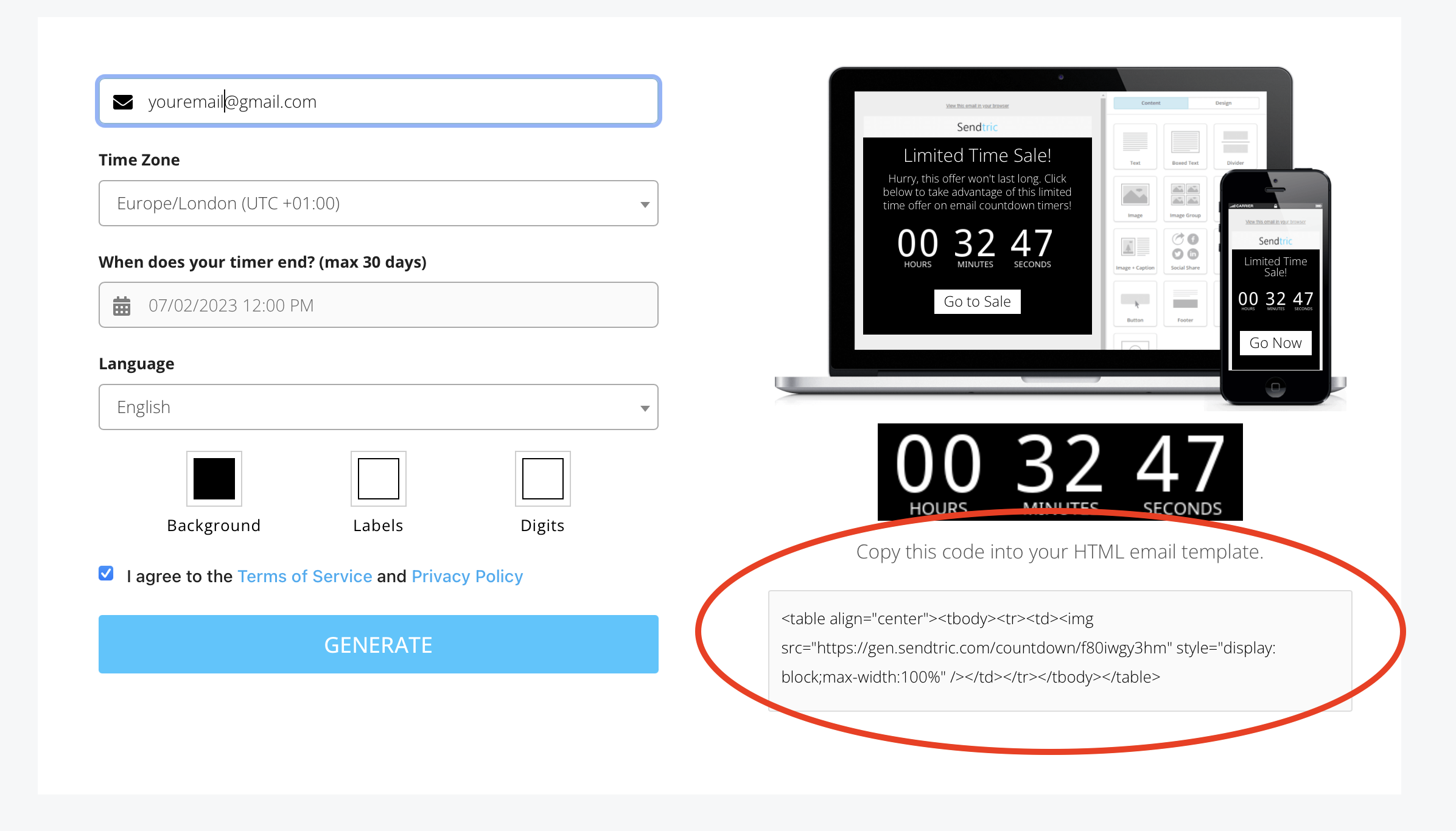 Create your Sendtric email countdown timer
Open the Sendtirc website in a separate tab in your browser and create your email countdown timer.
Simply add your email address, set the timer end date and time, and choose your customisation options. When you're ready, hit the "Generate" button and copy the unique HTML code that is generated and displayed on the right.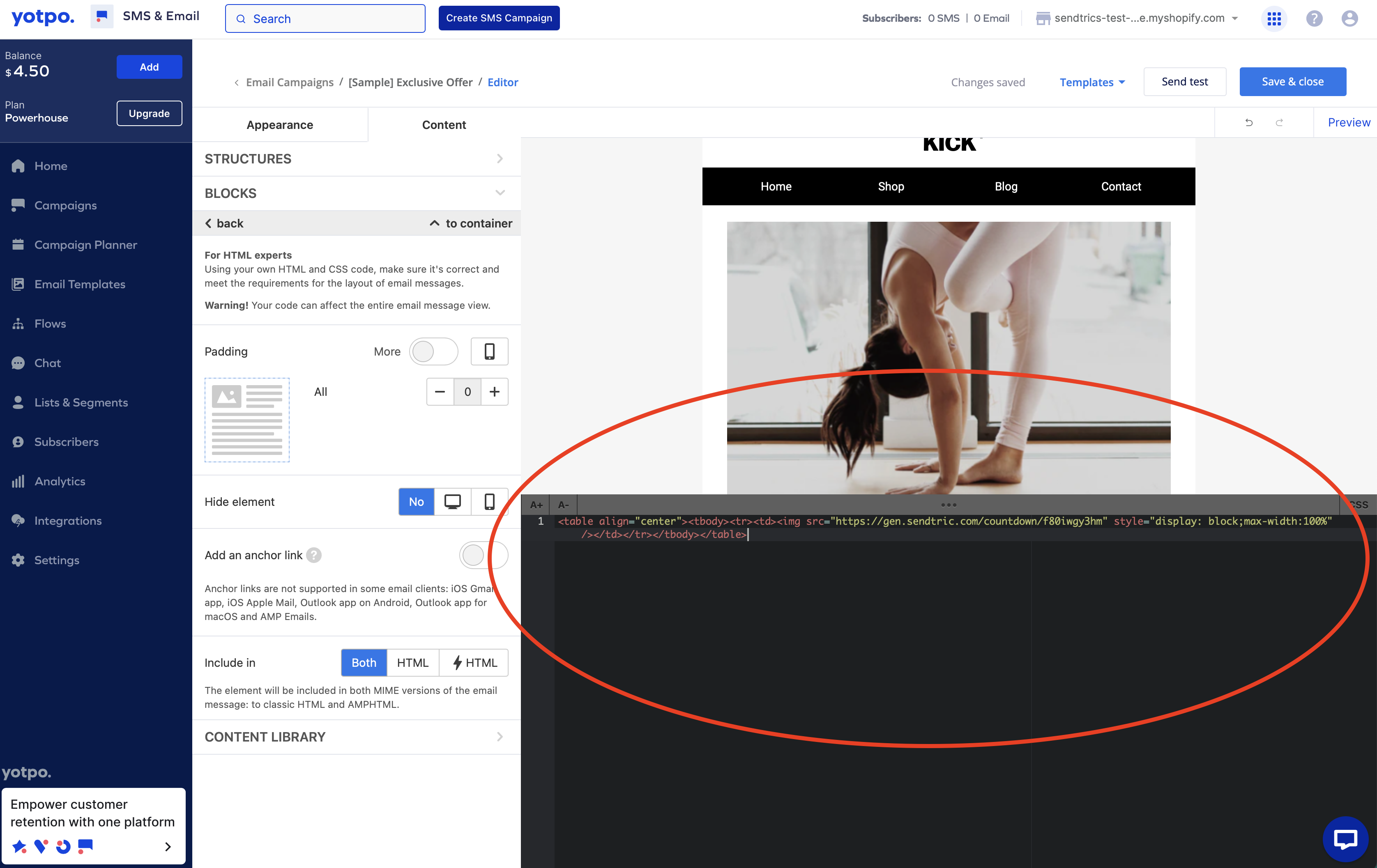 Add your HTML timer code to your email
Back in your Yotpo email builder, paste your Sendtric HTML code directly into the black container of your content block, then click the blue "Save & close" button on the top right of the screen.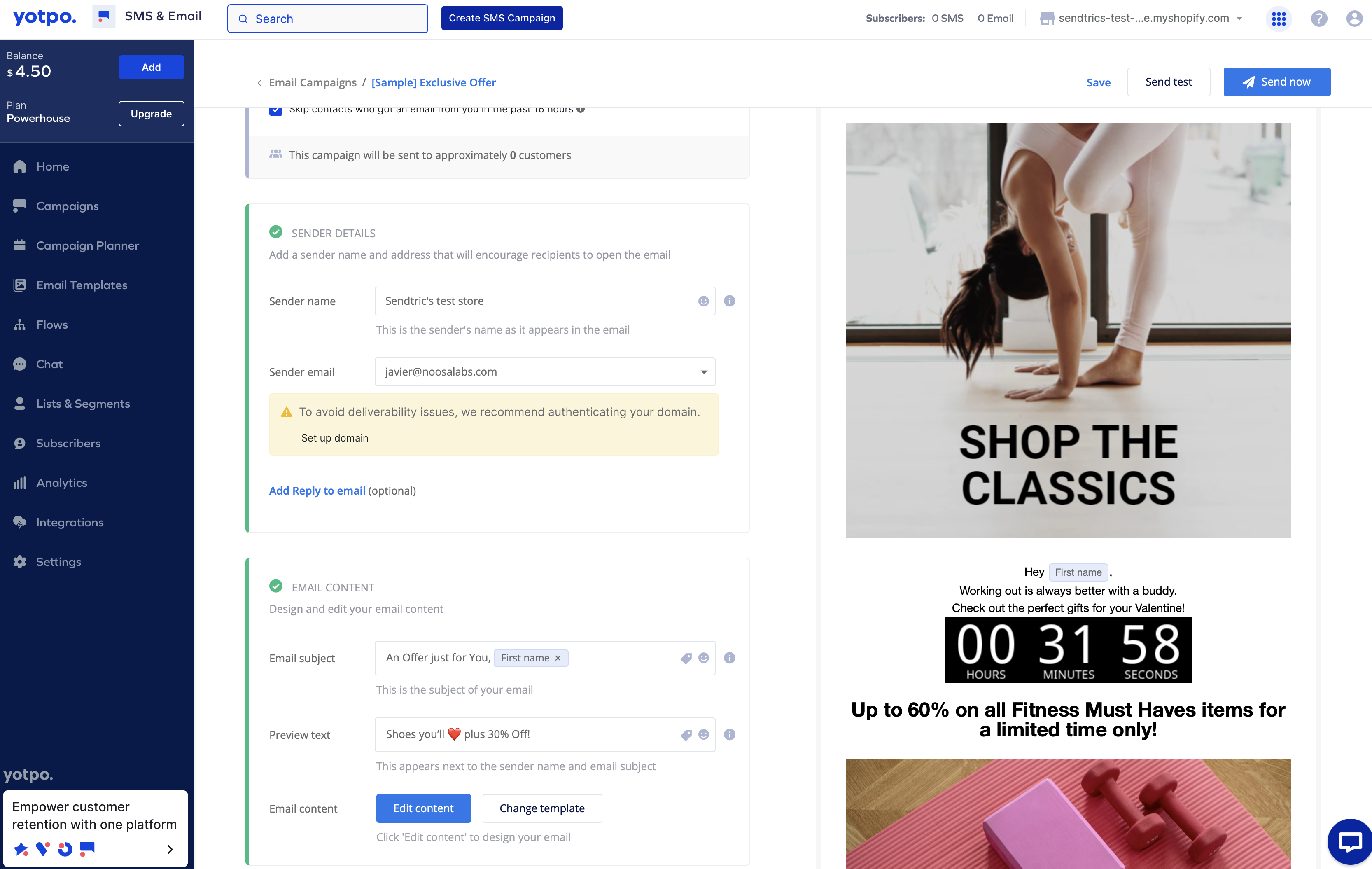 Test your countdown timer
Your Sendtric countdown timer will now be displayed in your email design. If you're not happy with the placement, simply drag and drop the content block to move your countdown timer to a new location.
When you are happy with your email design, run a test send and then share your conversion-optimised email campaign with your contacts.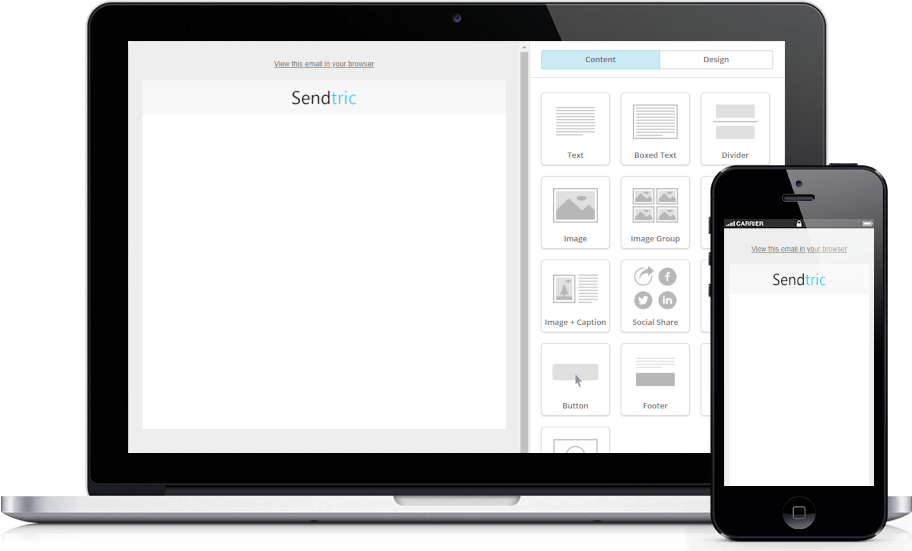 Limited Time Sale!
Hurry, this offer won't last long. Click below to take advantage of this limited time offer on email countdown timers!

Limited Time Sale!

How to create your free email countdown timer:
Fill out the form to the left with your desired countdown options
Click Generate
Copy and paste the provided code into your HTML email template
Enjoy your FREE email countdown timer from Sendtric!